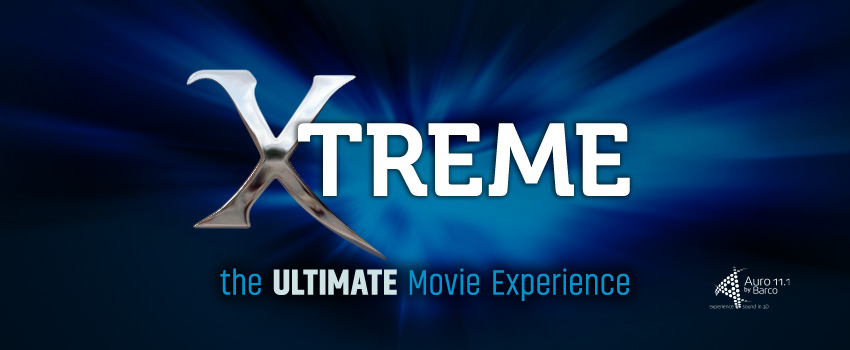 The XTREME Experience
SOUND  Barco Auro 11.1 Immersive Sound
SEATS   Premium, Wide Rocker Seats
SCREEN  Wall-to-Wall Wrap Around Screen 
SOUND
You'll love our Barco Auro  11.1 channel Immersive sound system  -- the first of its kind in Canada -- which offers even, balanced coverage to any seat in the auditorium.
"Auro 11.1 offers the best cinematic experience available to envelop audiences with astonishingly lifelike sound." -Jeffrey Katzenberg, CEO of DreamWorks Animation
As you can see in the soundfield diagram below, the Auro 11.1 cinema sound format adds two additional layers of sound to the existing 5.1 surround sound layer. Auro 11.1 incorporates a unique height and overhead channel which allow for natural lifelike sound with sound waves coming from every direction, just like they do in real life.

Watch the video below to learn how the Auro 11.1 sound system works.
SEATS
Select your seat in advance with ALL RESERVED SEATING and enjoy the movie in our comfortable, wide rocker seats. 
SCREEN
Landmark Cinemas offers Digital Projection for the brightest, most vivid image on screen and stunning 3D. Plus, our XTREME auditorium features a massive, wall-to-wall, high-impact, wrap-around screens which is positioned for an optimal viewing experience so you always have the best seat in the house.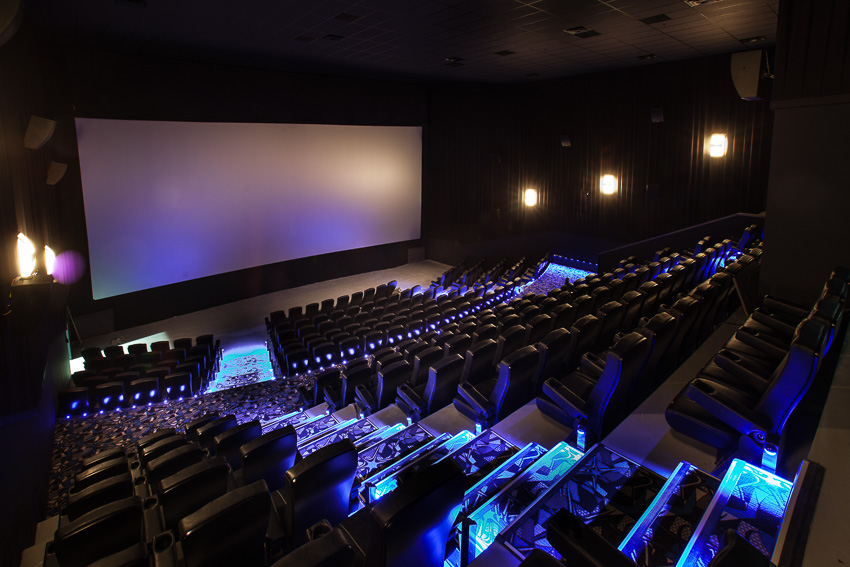 Applicable Locations