Advertising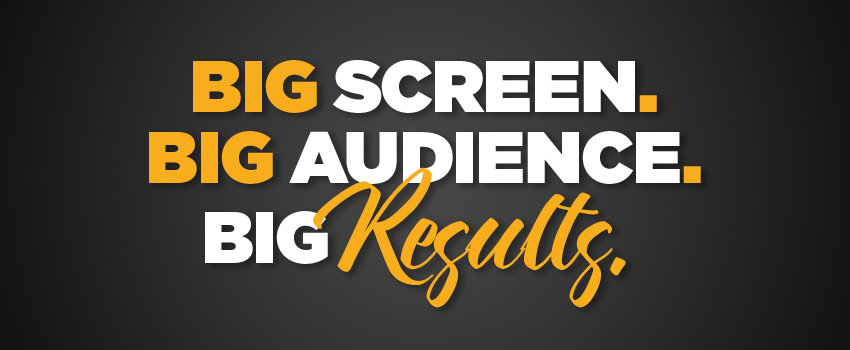 Deliver your message with big screen, big sound impact, or connect with Movie Lovers online at landmarkcinemas.com. We offer a full suite of advertising solutions that reach an affluent and engaged audience.
Today's consumer is in full control of the content they consume and advertisers are challenged by fragmented audiences, ad-skipping technology, and the declining reach and impact of their advertising message.
At Landmark Cinemas we host a captive network of Movie Lovers. From leading national brands, to regional and local retailers and service providers, Landmark Cinemas offers its diverse list of repeat advertising partners multiple, engaging media touch points to engage with their respective customers in a high-impact, interruption free environment.
Need to take a targeted, regional approach to connect with customers in Kanata, Ontario? We can help. Looking for a broader audience in, say, the Kitchener-Waterloo region? Not a problem. Ontario and the West? Well, you get the picture. And we'll ensure your audience does too.
On-Screen Advertising
Be noticed! Our skip proof big screen, big sound delivery of your message will captivate your potential customers prior to the movie.
Landmarkcinemas.com
Landmarkcinemas.com is the destination for Movie Lovers. Whether they are watching the latest trailer, buying tickets to the next blockbuster or catching up on the latest Hollywood gossip we put your brand in the middle of the conversation.
In-Theatre Ads (Transit Shelters)
Get on the bus and realize the benefits of Landmark Cinemas' advertising network of in-theatre back-lit transit shelter-size advertising units, strategically placed in high traffic, high impact locations to deliver a lasting impression.
Get in touch with your local Territory Sales Manager for more information on our offerings
Please fill out the below form with all of your information and a representative will get back to you by the end of the following business day.