Gift Cards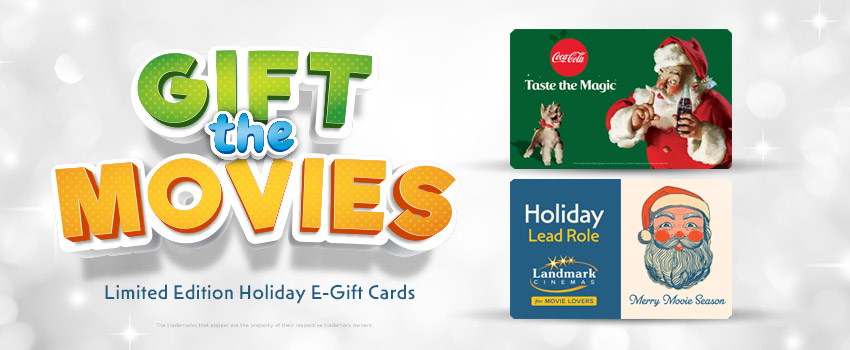 Make it a Merry Movie Season
If you're looking for that perfect gift idea, look no further than a Landmark Cinemas gift card!
It's the ideal way to celebrate any occasion, especially the Merry Movie Season! Each Landmark Cinemas gift card is good for movies and concession and you can purchase gift cards at your favourite Landmark Cinemas' Box Office or Concession on your next visit or get 'em here, online. It's convenient and faster.
Take advantage of our Buy 30 Get 40 Movie Deal, on now through January 6, 2022. Buy a $30 (or more) gift card or e-gift card and get $40 in Movie Savings.* Get the full details here. It's the perfect time to give or gift yourself.
If you have any questions regarding your gift card, please visit: https://www.landmarkcinemas.com/how-can-we-help/.
To check your balance or to register your card please click the link below.
Buy E-Gift Card Check Your Balance Reload A Gift Card
*One coupon book per qualifying transaction. While supplies last.