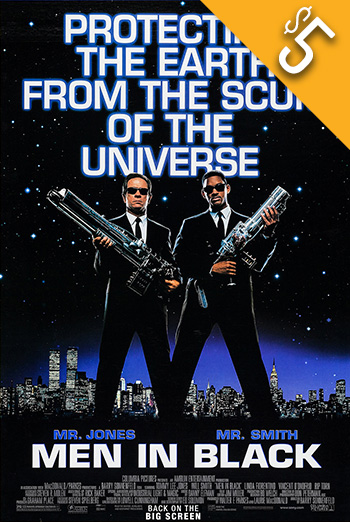 In Theatres Jul 02 1997
Duration 98 mins

Welcome Back, Movie Lovers! This movie is part of our $5 Movie Deal Line-Up. See it in any available format for just $5.00 (tax included) every day and $2.99 on Tuesdays. Limited time only offer.
Working for the top-secret INS Division 6, veteran agent K routinely goes after the criminal aliens who are invading the Earth. He's joined on his mission by new partner J, a wisecracking New York City cop who has given up his identity and all outside ties to become one of the men in black. With time running out, K and J go after Edgar, the human agent of a monstrous alien force bent on destroying the planet.