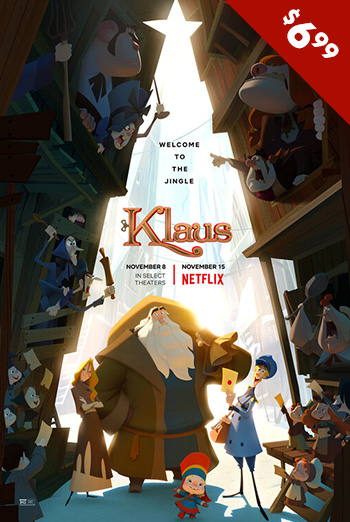 In Theatres Dec 02 2022
Duration 96 mins

Welcome, Movie (and Holiday) Lovers! Enjoy this $6.99 movie (plus tax) as part of Landmark's Merry Movie Season.
A simple act of kindness always sparks another, even in a frozen, faraway place. When Smeerensburg's new postman, Jesper, befriends toymaker Klaus, their gifts melt an age-old feud and deliver a sleigh full of holiday traditions.