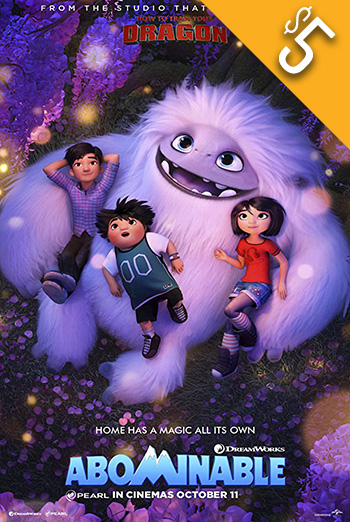 In Theatres Sep 27 2019
Duration 97 mins

Welcome Back, Movie Lovers! This movie is part of our $5 Movie Deal Line-Up. See it in any available format for just $5.00 (tax included) every day and $2.99 on Tuesdays. Limited time only offer.
When teenage Yi encounters a young Yeti on the roof of her apartment building in Shanghai, she and her mischievous friends, Jin and Peng, name him "Everest" and embark on an epic quest to reunite the magical creature with his family at the highest point on Earth. But the trio of friends will have to stay one-step ahead of Burnish, a wealthy man intent on capturing a Yeti, and zoologist Dr. Zara to help Everest get home.