The MarketPlace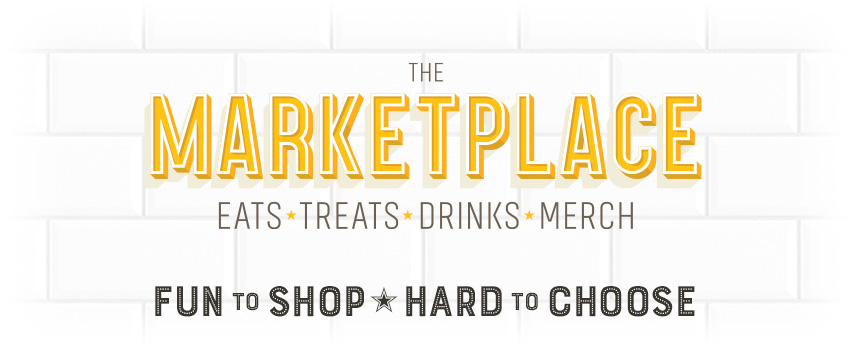 Welcome to The MarketPlace, featuring a deliciously expanded offering of movie treats beyond your same old movie concession experience. From a thirst-quenching variety of drink options to hot foods such as Signature Pizza plus bulk candy, healthier food choices, and even merchandise from the hottest movies, the MarketPlace will transform your movie-going experience.

And the MarketPlace is designed to help you customize your movie snack experience, while our new checkout will get you to your movie faster.
The one thing that hasn't changed is our popcorn. We pop a fresh batch of hot, delicious corn before each feature and keep it at a toasty 65°C until you grab it. If you're a fan of layered butter — and who isn't? — our new patented butter dispenser leaves no kernel behind. And if that wasn't enough, enjoy all the MarketPlace has to offer with a glass of beer, wine, cocktail or cider.*
Guests are NOT able to use the ATOM app's concession pre-ordering feature at MarketPlace locations.
The MarketPlace: FUN TO SHOP. HARD TO CHOOSE.

---
COVID-19 Restrictions: Not all offerings or self-serve options are available at this time and can vary by location. For the safety of our guests and Cast members, Landmark Cinemas will continue to comply with local and provincial health and safety regulations.
---
*Alcohol service is for guests 19 and older with a limit of 2 drinks per visitor. We I.D. May not be immediately available at all MarketPlace locations.
Applicable Locations