Coca-Cola Freestyle®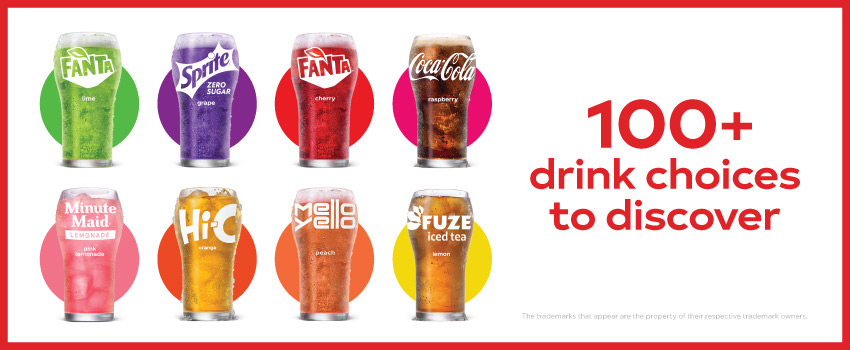 Not since the days of the friendly neighbourhood soda counters have so many people fallen in love with a beverage dispenser. And now, Coca-Cola's revolutionary Coca-Cola® Freestyle® machine is available in your neighbourhood cinema.
Offering a Countless Array of Beverages
There is nothing quite like in the world of self-serve drink machines. While other beverage dispensers offer between six and eight drink choices, Coca-Cola® Freestyle® is equipped with an easy-to-use touchscreen that allows users to dispense more than 150 sparkling and still beverages on demand, including more than 70 low/no-calorie options and 90-plus caffeine-free selections. Coca-Cola® Freestyle® offers a variety of drinks for every taste, lifestyle and occasion – including more than 80 brands that can't be found anywhere else, like Diet Raspberry Coke.
---

Share your Favourite Coca-Cola Freestyle for a chance to WIN 1 of 21 prizes* including Landmark Extras points, $$$ and more!
CLICK HERE for details.
*Conditions apply.
---
Introducing Mobile (and Contact-Free) Pouring
While Landmark continues to maintain safe and recommended cleaning of our Freestyle® machines, some guests might prefer a touchless experience. If so, Coca-Cola® has introduced this exciting, new innovation: Mobile Pouring! Simply use your smartphone's camera to scan a QR code on the Freestyle® machine's screen. Then, select your favourite drink on your phone and POUR. It's that easy!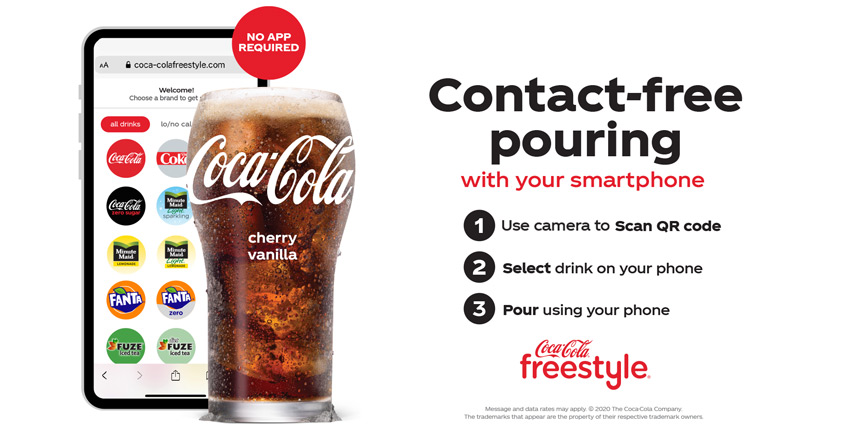 Choose Freely
If you prefer to use the machine without a smartphone, just follow these steps: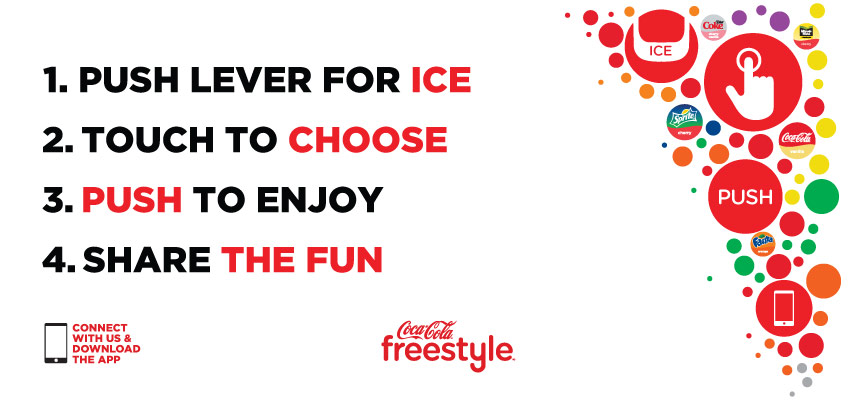 The trademarks that appear are the property of their respective trademark owners.
Now Pouring
Keep checking back as we continue to expand this exciting and tasty experience across our theatre circuit!