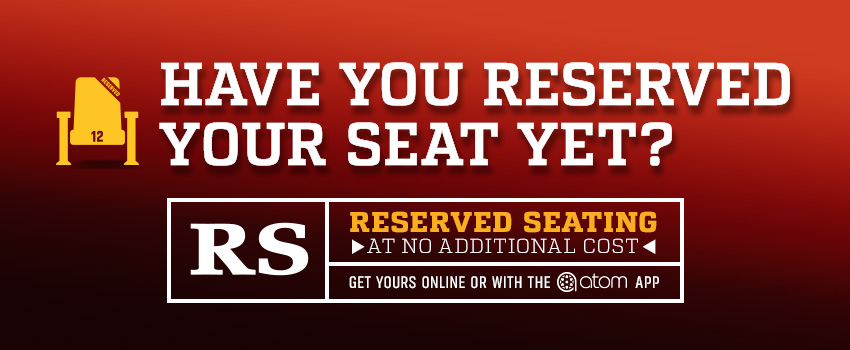 Reserved Seating
Enjoy the benefit of knowing you've got a great seat before you even arrive at the theatre!
We're all about making movie-going easy. Say goodbye to "that seat's for my jacket." "Nope, that one's for my friend." "That one? My friend's friend who texted she might be coming." Landmark Cinemas' no extra charge Reserved Seating lets you pick the perfect seat – for you and all your friends' friends – for a hassle-free, movie-going experience. Relax, your seat is waiting.
Reserve online, in-theatre or using the ATOM Tickets app.
Applicable Locations