Advertising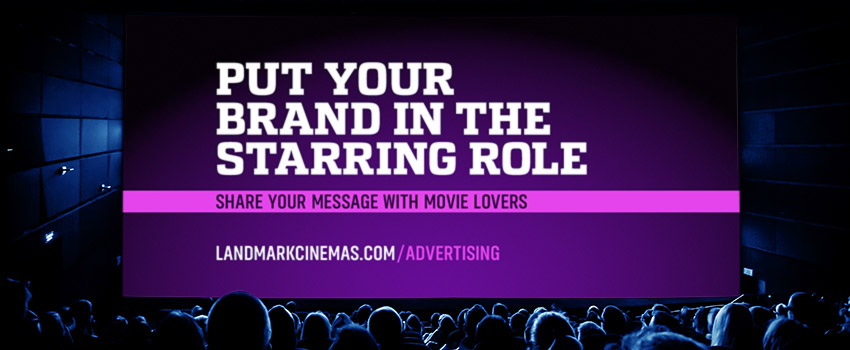 Be a part of the show and share your brand's message on the big screen prior to every movie.
From leading national brands, to regional and local retailers and service organizations, Landmark Cinemas offers its diverse list of repeat advertising clients multiple, engaging and high-impact media touchpoints to engage with their respective customers.
Need to take a targeted, regional approach to talk to customers in Winkler, Manitoba? We can help. Looking for a broader audience in, say, Kelowna, BC? Not a problem. Ontario and the West? Well, you get the picture. And we'll ensure your audience does too.
Want More Information?
Please fill out the below form with all of your information and a representative will get back to you by the end of the following business day.