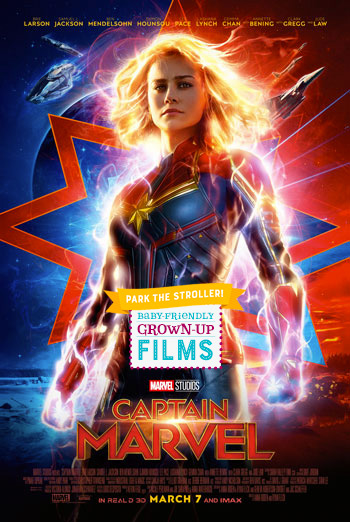 In Theatres Mar 12 2019
Duration 128 mins

For "Grown-Up" Movie Lovers who want to get their fix of the latest blockbusters or indie films in a baby-friendly environment. Mark your calendar because this program returns every Tuesday, at Tuesday pricing!
Set in the 1990s, Marvel Studios' "Captain Marvel" is an all-new adventure from a previously unseen period in the history of the Marvel Cinematic Universe that follows the journey of Carol Danvers as she becomes one of the universe's most powerful heroes. While a galactic war between two alien races reaches Earth, Danvers finds herself and a small cadre of allies at the center of the maelstrom.