Meryl Streep thinks Donald Trump would love The Post
Meryl Streep thinks US President Donald Trump would love 'The Post'.
The 68-year-old multi-Academy Award winner was once dubbed the "most overrated actresses in Hollywood" by the President in a tweet, but the actress hopes her latest film will stop his "shenanigans".
Streep explained: "I actually think he may really like 'The Post', weirdly, because it is a great movie and it is a patriotic movie.
"What effect would I hope it would have on him? Well, that he would stop the shenanigans and give some respect for people who are operating on their principles and not on their appetite."
The film follows Katharine Graham (Streep) who, as the first female publisher of The Washington Post, relies on the help of editor Ben Bradlee (Tom Hanks) to catch up with The New York Times to break the story of the classified Pentagon Papers, which expose the US government's lies about the Vietnam War.
Together they must overcome their differences as they risk their careers to help bring the truths to light, whilst risking the future of the newspaper.
Streep said that Hanks' reputation as being the "nicest guy in Hollywood" was accurrate.
But the actress also added that Hanks is very smart, which she considers to be "sexy".
She said: "Tom has the reputation of being the nicest guy in Hollywood. And he is very nice, but he's also really smart.
"It's such an attractive quality. He's always a few steps ahead of everybody in the room. He has that crackling wit and demanding personality.
"It's very sexy. I think people will be surprised."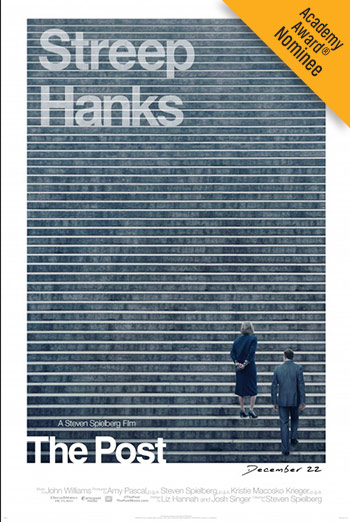 116 min | Biography
A thrilling drama about the unlikely partnership between The Washington Post's Katharine Graham, the first female publisher of a major American newspaper, and editor Ben Bradlee, as they race to catch up with The New York Times to expose a massive cover-up of government secrets that spanned three decades and four U.S. Presidents. ...
get tickets
watch trailer