La La Land success overshadowed by confusion
'La La Land' scooped six prizes at the Academy Awards - and was mistakenly named Best Picture.
The Hollywood musical - which had been nominated for 14 awards - took home prizes including Best Director for Damien Chazelle and Best Actress for Emma Stone, and though it was announced by Warren Beatty and Faye Dunaway as having won the evening's biggest honour, the team were interrupted as they took to the stage at Los Angeles' Dolby Theatre and told there had been a mistake.
They were told: "I'm sorry, no, there's a mistake. This is not a joke, 'Moonlight' has won Best Picture. This is not a joke. Moonlight has won Best Picture."
Warren then said: "This is not a joke, I'm afraid I read the wrong thing."
Host Jimmy Kimmel then took to the stage and said: "This is very unfortunate what happened. I would like to see you get an Oscar anyway, why can't we just give out a whole bunch?"
Warren - who was presenting the award with Faye Dunaway - had taken some time to read out the winner and explained he had been given the wrong envelope.
He said: "I opened the envelope and it said Emma Stone, 'La La Land' - that's why I took such a long look at you and Faye.
"I wasn't trying to be funny."
But the film did win prizes for cinematography and production design, Best Original Song for 'City of Stars' and Best Original Score.
As Emma picked up her award, she paid tribute to her fellow nominees Meryl Streep, Ruth Negga, Isabelle Huppert and Natalie Portman in her speech.
She said: "To the women in this category - you were all so extraordinary and I look up to you and admire you.
"It has been the greatest honour to stand alongside you.."
She also thanked director Damien and Ryan for the "crazy adventure" of making the movie.
She added: "I realise a moment like this is a huge confluence of luck and opportunity so I want to thank Damien Chazelle to be given the opportunity. Ryan Gosling, thank you for making me laugh and always raising the bar and being the best partner on this crazy adventure.
"To all the people that worked on this movie, I'm going to find you all individually and I'm going to thank you. I'm going to hug the hell out of you when the feeling re-enters my body. I still have a lot of growing and learning to do, and this guy (the Oscar statue) is a really beautiful symbol of continuing to do that."
Damien, 32, is the youngest person to ever win Best Director and said he was "floored and honoured" to be nominated.
He also paid tribute to his partner Olivia Hamilton.
He said: "This was a movie about love, and I was lucky enough to fall in love while making it."
Elsewhere during the ceremony - which was hosted by Jimmy Kimmel - 'Manchester by the Sea' star Casey Affleck won Best Actor, and Best Supporting Actor and Actress went to 'Moonlight's Mahershala Ali and 'Fences' actress Viola Davis respectively.
Academy Awards 2017 selected list of winners:
Best Picture:
'Moonlight'
Best Actress:
Emma Stone, 'La La Land'
Best Actor:
Casey Affleck, 'Manchester by the Sea'
Director:
Damien Chazelle, 'La La Land'
Supporting Actress:
Viola Davis, 'Fences'
Supporting Actor:
Mahershala Ali, 'Moonlight'
Original Screenplay:
Kenneth Lonergan, 'Manchester by the Sea'
Adapted Screenplay:
Screenplay by Barry Jenkins; Story by Tarell Alvin McCraney, 'Moonlight'
Original Song:
'City of Stars' from 'La La Land'
Original Score:
Justin Hurwitz, 'La La Land'
Foreign Film:
'The Salesman'
Animated Feature:
'Zootopia'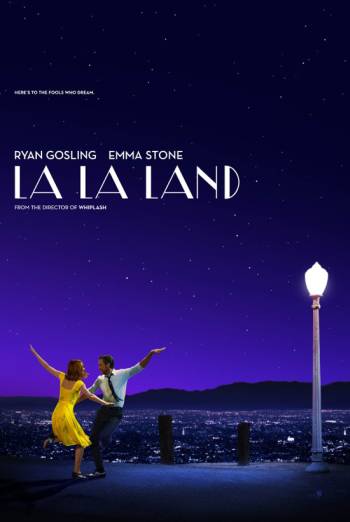 128 min | Musical
Winner of 6 Academy-Awards®. In this modern take on the Hollywood musical from Damien Chazelle, the Academy Award-nominated writer and director of 'Whiplash' , Sebastian (Ryan Gosling) and Mia (Emma Stone) are drawn together by their common desire to do what they love. ...
get tickets
watch trailer