Kong: Skull Island producer Alex Garcia dubs cast as 'incredible'
'Kong: Skull Island' producer Alex Garcia has praised the movie's cast as "incredible".
The upcoming reboot of the popular monster movie franchise - which was first created in 1933 with the eponymously titled movie 'King Kong' - stars Tom Hiddleston as former Rhodesian Special Air Service Captain James Conrad alongside the likes of Brie Larson, Samuel L. Jackson, and John C. Reilly.
Alex, who worked as a producer on the production, has praised the cast's ability to "stand their own" on a set where the main character is created by CGI, as they didn't let themselves get "overwhelmed".
Speaking at the European premiere for the movie at London's Leicester Square on Tuesday (28.02.17), Alex said: "The cast is incredible. You know, from Tom Hiddleston and Brie Larson and Sam Jackson, and I think in a movie with a character as large as Kong, to have actors of this calibre pulling off these characters is crucial, because otherwise they can get overwhelmed by Kong and really they stand their own. Which is very much what the movie is about."
And the 38-year-old producer thinks taking a famous character like the titular colossal ape and recreating it was "daunting", but dubbed the experience as "a real privilege."
He said: "It's a real privilege to take characters like Kong who have the incredible legacy and resonance that a character like Kong has, and to be able to take that and adapt it and put it on the big screen. And to do it in a way that's never been done but yet have it be true to his origins, it's incredibly daunting but also really exciting."
Meanwhile, Alex dubbed the movie as a "great adventure thrill ride."
He added: "It's a great adventure thrill ride. It's Kong as you've never seen him before, but it's also the Kong we know, but in a very new very thrilling package."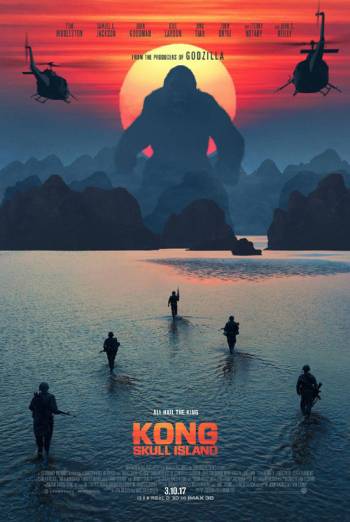 118 min | Adventure
When a scientific expedition to an uncharted island awakens titanic forces of nature, a mission of discovery becomes an explosive war between monster and man. ...
get tickets
watch trailer