Dwayne Johnson is loving Fighting With My Family reaction
Dwayne 'The Rock' Johnson has loved the "bat s**t bananas" reaction to 'Fighting With My Family'.
The WWE legend has returned to his "wrestling roots" to produce the new comedy drama based on the life of former women's champion Paige, and he admitted he holds a "deep connection" to the movie.
Taking to Instagram, he wrote: "Audience buzz surrounding our film #FightingWithMyFamily has been absolutely bat s**t bananas.
"Deep connection to my wrestling roots, so this one was an honor to develop and produce.
"What a brilliant cast led by our shining stars @florencepugh & @j_a_lowden And writer/director @stephenmerchant. (sic)"
Directed and written by Stephen Merchant, the movie stars Florence Pugh as Saraya 'Paige' Bevis' alongside Jack Lowden has her brother Zak, while Nick Frost and Lena Headey play their parents Patrick and Julia.
In another post reflecting on his passion for the film, Johnson revealed he has wanted to make the project for a long time.
He said: "I watched a gritty documentary back in 2012 about @realpaigewwe and immediately identified with her crazy, loving wrestling family, because they reminded me of my own crazy wrestling family.
"I thought this this documentary would make a crowd pleasing movie one day - years later, here we are.
"I'm very happy for our hard working, brilliant cast and filmmakers. You guys earned every cheer that comes your way on this one."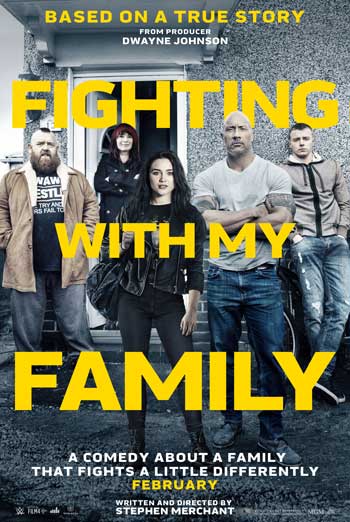 108 min | Action
A heartwarming comedy based on the incredible true story of WWE Superstar Paige™. Born into a tight-knit wrestling family, Paige and her brother Zak are ecstatic when they get the once-in-a-lifetime opportunity to try out for WWE. But when only Paige earns a spot in the competitive training program, she must leave her family and face this new, cut-throat world alone. Paige's journey pushes her to dig deep, fight for her family, and ultimately prove to the world that what makes her different is the very thing that can make her a star. ...
get tickets
watch trailer