Brianna Hildebrand: Negasonic is 'cooler' in Deadpool 2
Brianna Hildebrand thinks her character in 'Deadpool 2' will be "cooler".
The 20-year-old actress made her feature film debut as Negasonic Teenage Warhead in 2016's 'Deadpool', and has said that whilst she hasn't read the script for the upcoming sequel yet, she's convinced the telepathic mutant will have "matured".
She said: "I've not yet actually read the script, but I do think she will be a lot cooler, based on the wardrobe ideas and stuff. I'm very excited. [I've] just [seen] some ideas, nothing that's concrete or anything. But I think it's cool that she's grown and matured and she still has so much of this essence of a punk kid."
And Brianna admits she connected with her character so well because she could relate to the "young teenage angst" that Negasonic - real name Ellie Phimister - displays.
Asked what it was like to portray a character who connected so well with many of the 'Deadpool' audience, Brianna told ScreenRant.com: "That was exciting, just because I felt so close to Negasonic in that she reminded me so much of myself. Like young, teenage, angsty like p***ed off Brianna is who she reminded me of. It was just like, 'Oh! She's so cute. I get her, you know?' So yeah. That was super exciting to see that people liked her too because it felt like people liked me, or the part of me in there somewhere."
Fans of the Marvel movie franchise - which is part of the 'X-Men' series - will have to wait to see Brianna team up with Ryan Reynold's titular superhero for a second time though, as the movie isn't expected to be released until March 2018.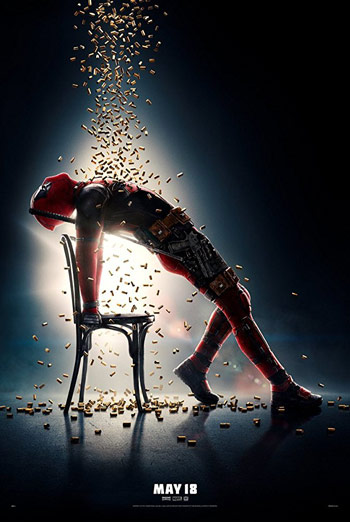 120 min | Action
After surviving a near fatal bovine attack, a disfigured cafeteria chef struggles to fulfill his dream of becoming Mayberry's hottest bartender while also learning to cope with his lost sense of taste. Searching to regain his spice for life, as well as a flux capacitor, Wade must battle ninjas, the yakuza, and a pack of sexually aggressive canines, as he journeys around the world to discover the importance of family, friendship, and flavour - finding a new taste for adventure and earning the coveted coffee mug title of World's Best Lover. ...
get tickets
watch trailer