Amy Schumer had chronic bronchitis filming Snatched
Amy Schumer developed chronic bronchitis while shooting 'Snatched'.
The 35-year-old actress was hospitalised with the potentially-dangerous lung infection while filming for the forthcoming comedy with Goldie Hawn and has admitted, although she had to jump straight back onto set after she was discharged, she thoroughly enjoyed her time - despite being covered in chicken poop - with the blonde beauty.
Speaking to Empire magazine, she said: "At one point during the shoot, I was hospitalised for chronic bronchitis, and as soon as I was discharged we were doing night shoots from around 6pm until 6am. I'd find myself on the back of a truck full of pooping chickens and think: 'Is this the glamorous dream?' But Goldie and I laughed really hard every day. It's a real proper action movie. It's crazy."
The blonde beauty portrays Emily Middleton in the forthcoming blockbuster, which will drop in cinemas at the beginning of next month, alongside Goldie's Linda Middleton and has admitted, although the plot was simple, she was concerned she'd offend.
She explained: "The plot is simple: I was supposed to go on vacation to South America with my boyfriend and, after he breaks up with me, I cannot get anyone else in the world to go with me. I beg my mum to go and she's afraid of everything and then the kidnap happens. I'm aware that it's such a sensitive time with other cultures and I don't want people to think I'm stereotyping South Americans, saying they're all kidnappers. It's more about highlighting my ignorance, as as ugly American who goes somewhere without speaking the language at all. It's ultimately making fun of American entitlement."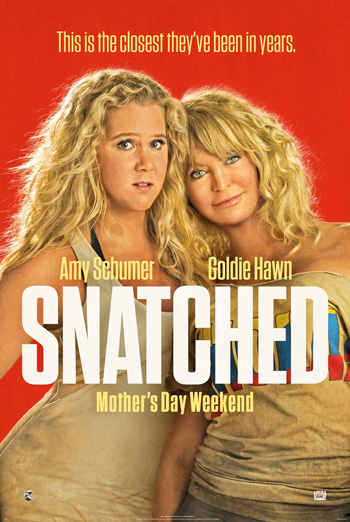 90 min | Comedy
When her boyfriend dumps Emily, a spontaneous woman in her 30s, she persuades her ultra-cautious mom to accompany her on a vacation to Ecuador. At Emily's insistence, the pair seek out adventure, but suddenly find themselves kidnapped. ...
get tickets
watch trailer