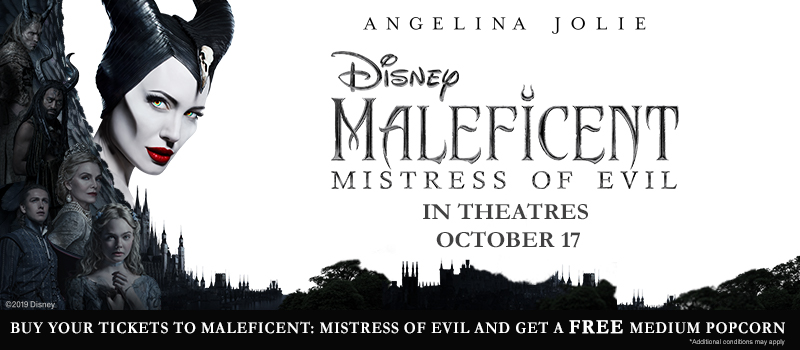 Disney's Maleficent: Mistress of Evil Free Popcorn Offer
Sorry, all the vouchers for this offer has been claimed.
How To Redeem your Voucher:
Please present your voucher to a Cast Member at a Landmark Cinemas' Concession prior to ordering in exchange for one (1) Medium 130 oz. Popcorn. No substitutions allowed. Additional charges apply for real butter, upsizes, and add-ons.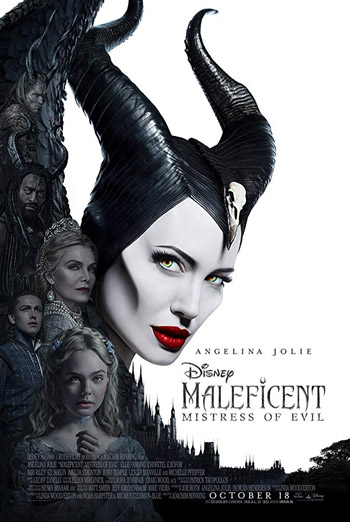 The years have been kind to Maleficent and Aurora. Their relationship, born of heartbreak, revenge and ultimately love, has flourished. Yet the hatred between man and the fairies still exists. Aurora's impending marriage to Prince Phillip is cause for celebration in the kingdom of Ulstead and the neighboring Moors, as the wedding serves to unite the two worlds. When an unexpected encounter introduces a powerful new alliance, Maleficent and Aurora are pulled apart to opposing sides in a Great War, testing their loyalties and causing them to question whether they can truly be family.
TERMS & CONDITIONS: 
One Popcorn voucher will be issued per transaction (not per ticket). Ticket purchasers will be rewarded with (1) FREE Medium 130 oz. Popcorn per ticket transaction from September 13, 2019 to October 20, 2019, or until 2,000 transactions have been completed, whichever comes first. Voucher valid for redemption until November 17, 2019 at any participating Landmark Cinemas locations. Voucher will appear on the e-mail ticket confirmation page and must be presented (in its original form) prior to ordering. Limited one voucher per transaction. Offer is limited to the first 2,000 transactions. Offer is not available at box office, at automated box office (ABO) or on the ATOM App. Voucher cannot be combined with any other offer and is not redeemable for cash. No substitutions will be available. Lost or stolen vouchers will not be replaced. Additional charges may apply for real butter, upsizes and other additions. One voucher per person, per visit, may be redeemed. While supplies last. No refunds or exchanges allowed. Lost or stolen voucher will not be replaced. No copies or facsimiles will be accepted. Not valid in conjunction with any other discount offer.