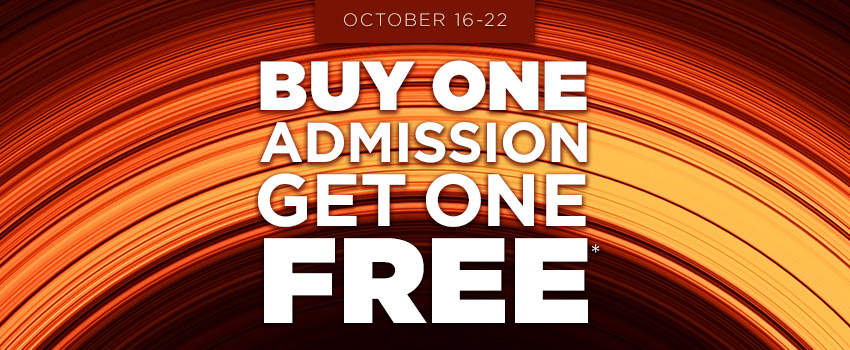 BOGO Admission Offer
Surprise someone in your Bubble with a FREE Movie!
Buy a ticket at landmarkcinemas.com for an October 16-22 movie showtime and get a second ticket to the same performance for FREE*, when you enter promo code BOGO at checkout.
Offer applies to all movies (including classics), premium experiences, and General ticket category only. This offer is not available in-theatre or on the Atom Ticketing app. Offer does not apply to Child and Senior pricing, Event Cinema or special presentations.
How to get your tickets:
1. Visit LandmarkCinemas.com/Showtimes and select your local theatre
2. Select a date, ensuring it falls between October 16-22, 2020
3. Select a movie and showtime to enter the online checkout process
4. Enter promo code BOGO in the "Enter Voucher or Promo Code" field
5. Select APPLY
6. Online BOGO package option will appear – Select QTY 1 (NOTE: 1 Package = 2 tickets)
7. Complete checkout normally
Oh, and one more step. Don't forget to invite someone to share the movie—and popcorn—with.
*TERMS AND CONDITIONS:
Offer available exclusively at LandmarkCinemas.com for General, Premium, and $5 Classic tickets only. Valid for October 16-22 movie showtimes only. Limit of one offer per transaction. Cannot be combined with any other discount offer. Not valid in-theatre or on the Atom Ticketing app. Not valid for Event Cinema or special presentations. Additional restrictions may apply. Program conditions subject to change without notice, subject to studio terms and conditions.
Applicable Locations