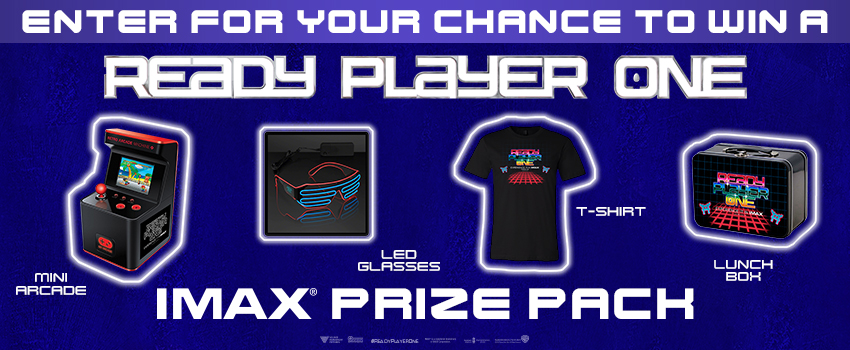 IMAX Ready Player One
Take a ride back in time when you enter for a chance to WIN 1 of 5 IMAX Ready Player One prize packs. 
This epic prize consists of:
1 IMAX T-Shirt
1 Mini Retro Arcade Machine with 300 Video Games 
1 Retro Metal Lunch Box
1 Light-Up LED Glasses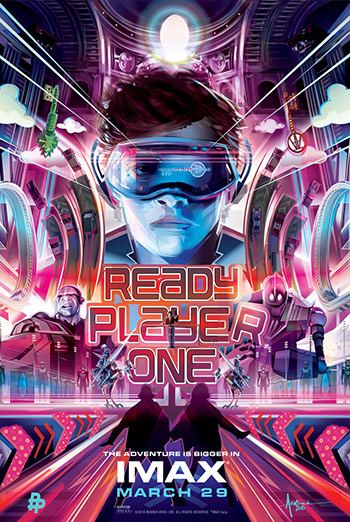 140 min | Science Fiction
When the creator of an MMO called the Oasis dies, he releases a video in which he challenges all Oasis users to find his Easter Egg, which will give the finder his fortune. Wade Watts finds the first clue and starts a race for the Egg....
get tickets
watch trailer