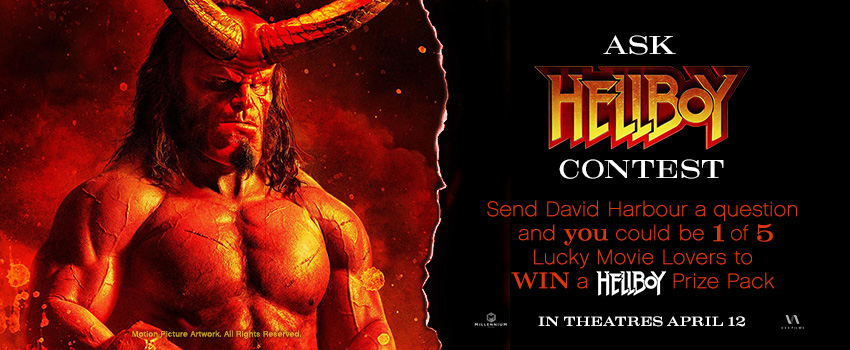 Ask HELLBOY
This contest is now closed to further questions. We'll be asking Mr. Harbour the winning questions on April 11th and will showcase his answers shortly thereafter. Thanks for playing!
Send David Harbour your question and you could be 1 of 5 Lucky Movie Lovers to WIN a HELLBOY Prize Pack!
One (1) HELLBOY Hoodie
One (1) HELLBOY Movie Poster
Two (2) Ticket and Treats Vouchers
And your question answered by David Harbour which we'll feature on the big screen and online!
QUESTION GUIDELINES:
All questions will be reviewed. Please be respectful. Question must be related to the 2019 release of HELLBOY and should not be about any of Mr. Harbour's past roles (Stranger Things, Suicide Squad,…). The top 5 questions asked of David Harbour will be recorded for a Landmark Cinemas content spot to be released in part, or whole, online or in-theatre shortly after Hellboy's theatrical release.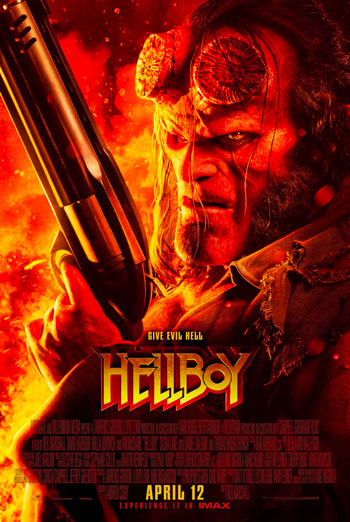 121 min | Action
Based on the graphic novels by Mike Mignola, Hellboy, caught between the worlds of the supernatural and human, battles an ancient sorceress bent on revenge....
get tickets
watch trailer