Landmark Cinemas Community Advertising Grant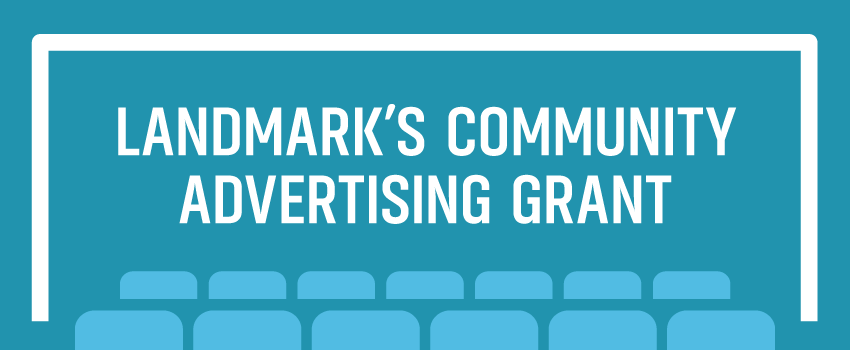 Providing FREE Advertising to Organizations in Our Communities
Landmark Cinemas is committed to supporting local businesses in the communities it serves. The Landmark Cinemas Community Advertising Grant (LCCAG) program will provide a minimum of $1 million in digital pre-show advertising to small and medium sized businesses within 15km of its locations within Canada. Grants will range from a minimum of four weeks to a maximum of twelve weeks for a 15s pre-show advertising spot.
The Landmark Cinemas preshow plays once prior to each public presentation immediately prior to the scheduled movie's showtime. The preshow segment features upcoming movie information, and up to 5 minutes of national brand and local retail advertising content.
Starting July 1st, qualified small and medium businesses can apply for the Community Advertising Grant below. Any registered Canadian small and medium sized business within 15kms from a Landmark Cinemas location with less than 500 employees, and not-for-profit organizations are welcome to apply for the Landmark Cinemas Community Advertising Grant. Eligibility will not be restricted to specific business sectors. Only applications submitted through the website will be considered. A Landmark Cinemas representative will respond to all applicants within three (3) business days following submission of the application.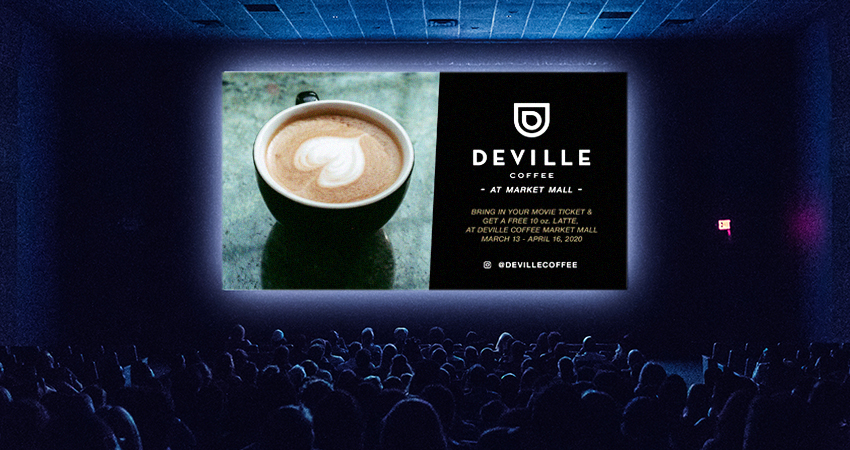 The number and size of grants issued may vary for each Landmark Cinemas location depending on the overall number of qualified applications received. All applications will be considered, with grants awarded based on Landmark Cinemas' determination of the following criteria: economic need, impact of COVID-19 on the business, and social/community engagement.
The Landmark Cinemas Community Advertising Grant is unconditional, and successful applicants are not required to commit to an additional investment in Landmark Cinemas' preshow advertising to qualify for the grant. Creative services are not included in the grant. The Community Advertising Grant is non-transferable and must be redeemed prior to September 30th, 2021, by the business that was awarded the grant. Black-out periods may apply as preshow advertising space will be limited to a maximum of one minute for the Community Advertising Grant. Grant recipients are encouraged to book their space as soon as possible, once receiving confirmation.
Landmark Cinemas reserves the right to extend the Community Advertising Program once its original $1million grant has been awarded.
Landmark Cinemas Community Advertising Grant Application Form
Please fill out the below form with all of your information and a representative will get back to you by the end of the following business day.